Join the military movement without having to sign up.
The power of the AfterShokz brand lies in a single key concept:
be open
. Yes, we're talking about headphones here. It's about your
safety
. It's about serious
comfort
. And, most importantly, staying connected—from your music to your moments—without compromise.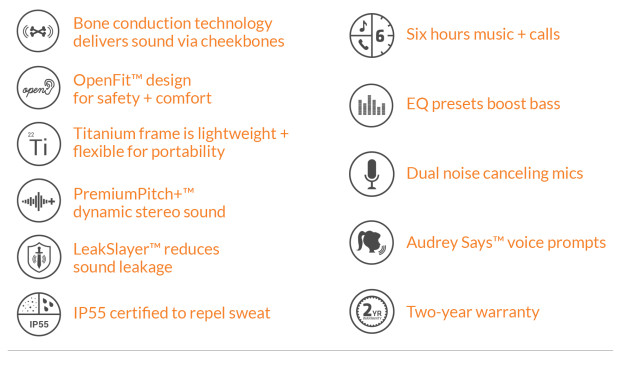 Behind this incredible open ear listening experience is our patented bone conduction technology. We've been in this business for years now. We know the benefits and we're all too familiar with the challenges. That's why we're confident in saying we've mastered the solution to bring you powerful, dynamic audio without the traditional limitations.
more..