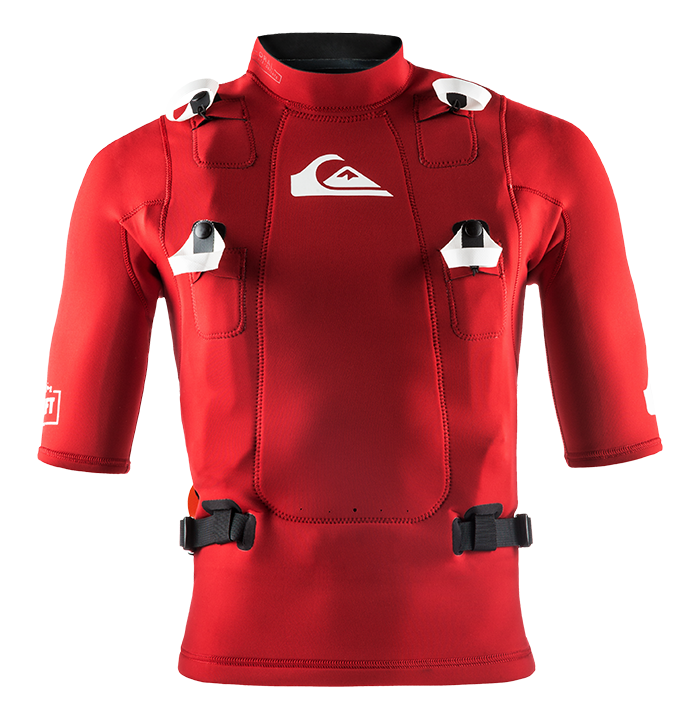 This hands down has to be the single most important piece of equipment that has come out in quite some time.
In my mind, this is not just for surfing, this is for all water sports, or at least most.
The Quiksilver Highline Airlift vest is designed for use by experienced adult surfers. Using it successfully requires strong swimming skills, ocean knowledge, collaboration with other surfers and lifeguards, and like the rest of your equipment — it must be cared for and used correctly. Proper use of the vest requires adherence to manufacturer's instructions.
The Airlift vest is a safety tool, not a performance enhancer. Do not take greater risks while using this vest.
A new generation of big wave riding demands a new generation of water safety. That's where the Airlift vest comes in. A culmination of years worth of research and development, the neoprene vest utilizes carbon-dioxide cartridges to help bring the wearer to the surface in heavy hold-down situations. It's an innovative product designed for innovative surfing at the world's heaviest waves.
Price not yet available.