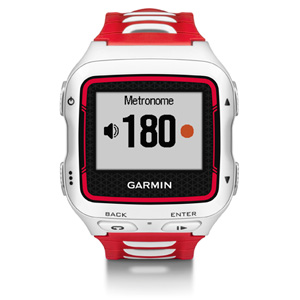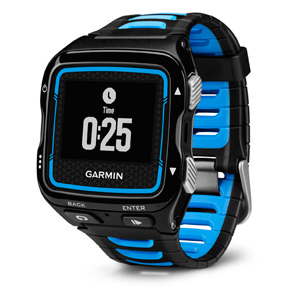 From big and bulky to the most perfect training watch to date
+Garmin
, you have nailed it.
As the landscape keeps changing, one thing is for sure, Athletes need watches that perform and last. Plain and simple.
Yes you have the
+APPLE WATCH
coming out, that will be great for the general user, but for true multisport athletes this watch is going to raise the bar. just with its color screen it has.
+Polar
you have simple issues like the magnets that hold the little door on the back, rusting. That in itself is a good reason to buy the 920xt. If
+Polar
is going to turn out shotty product then they should be surpassed by a better watch.
This is your Christmas Watch.
Multisport GPS Watch with Running Dynamics and Connected Features
Running dynamics¹ include cadence, vertical oscillation and ground contact time
Offers VO2 max estimate², race predictor and recovery advisor
Features swim distance, pace, stroke type identification, stroke count, drill logging and rest timers
Smart notifications³ let you see email, text and other alerts on your watch
Connected features

4

: automatic uploads to Garmin Connect™, live tracking, social media sharing
Advanced Training Meets All-day Activity Tracking
Forerunner 920XT packs a fleet of high-end training features into a sleek watch that is wet suit-friendly and about 15 percent lighter than its predecessor, the Forerunner 910XT. It boasts a high-resolution color display; flexible, hinged bands and a watch mode, so you can wear it all day. The activity tracking feature measures your steps, sleep and calories burned all day, giving you a more complete picture of your daily activity.
Dive In
Whether you're training at the pool or out in the open water, Forerunner 920XT captures detailed swim metrics, including distance, pace, stroke count, stroke rate and SWOLF score. The drill logging feature allows you to easily log swim drills and kick sets at the pool, and the 2 types of rest timers keep you pushing off the wall on time. Use time alerts to help you hold your pace, or distance alerts to let you know when a set is over. There are even alerts for calories and stroke rate.
Crank Up Your Training
The 920XT is compatible with sensors such as speed, cadence and heart rate to provide advanced training capabilities for your cycling workouts. It can also display power metrics when paired with ANT+™ power meters, including the
Vector™ line
of single- and dual-sensing pedal options.
If you train with heart rate and a power meter, Forerunner 920XT can derive your VO2 max estimate for cycling to help monitor changes in your fitness. The color gauge shows how you rank compared to other athletes in your age group. Another feature that lets you see how you measure up to others is Garmin Connect segments. Once your ride's done and uploaded to Garmin Connect, you can see where you stand on the segment leaderboard.
Perfect Your Running Form
You've asked for it and now it's here — running dynamics data for a dedicated multisport watch. Based on the same technology available in our Forerunner 620 and fēnix™ 2, the 920XT helps you train for optimal running form when used with the HRM-Run™ monitor. This pairing allows the 920XT to report your cadence (total steps per minute), vertical oscillation (amount of "bounce" in your step) and ground contact time (how much time your foot spends on the ground during each step). The 920XT also has a metronome feature with vibe and audible alerts to guide your cadence training.